Education Planning Services in West Virginia
Innovative Investments can assist you in setting up the perfect education fund for your children. Are your dreams of your child attending college overshadowed by the fear or worry of the financial cost? You are definitely not alone. Many families want to help their child financially through college and even on to graduate school, but are worried about how they are going to make that a reality. For most families, relying on financial aid and scholarships are not going to get them all the help they need. Student loans may be an option, but then you, your child, or both will have to pay a potentially large sum of money back with interest.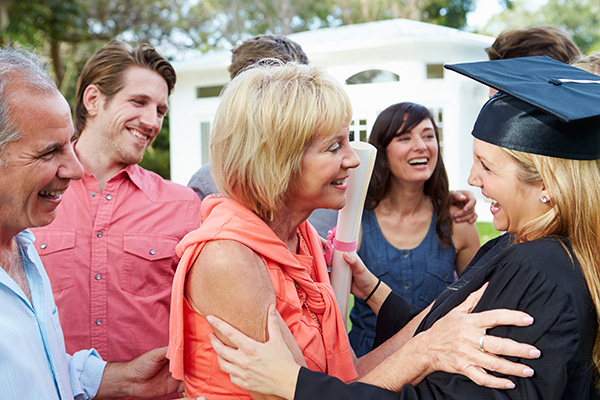 If leaving your child saddled with a large debt upon graduation is not your ideal goal, the best advice we can offer is start planning for their education as soon as possible. Even putting small amounts away in the proper fund, can make a big difference. If you would like more information on how the team at Innovative Investments can help you set up an education plan, give our office a call or fill out our online Contact form today.

Call to set up your consultation today!
CALL: (304) 636-3557
Effectively Saving for College Made Simple in Elkins, West Virginia
Innovative Investments specializes in setting up goal specific education funds for families of varying income levels. We aim to take the stress out of saving for college. Regardless if you have more or less of your income to devote to your child's education, we can custom create a plan to fit your specific goals. Don't put off coming in to talk to us because the earlier you start planning, the more options you will have. Small amounts over time may be all you need. However, waiting until your child is closer to college age, will require more on your part. Our experienced team is ready to help you review your options and put a customized plan in place for you and your family. Give our office a call to talk to someone in person or to set up an appointment to come in and go over everything in detail.
Grandparent Funded Education Planning Options in Elkins, WV
Are you a grandparent or godparent who is looking for the right investment account to financially assist the special children in your life? With the increasing rates of college tuition, many grandparents are wisely investing money to help their grandchildren realize their dreams of a college education. Innovative Investments has many options for you to consider. Whether you have one child or several children that you would like to assist, we can go over all the details on how to set up those accounts and answer any question you may have. We can fully assist you in making the best decision for both your future and the child's future. Our team is ready to explain to you all benefits of each program and help you make the right decision based on your personal and financial goals. If you are interested in more information on how you can set up an education fund or another type of account to help the grandchildren or godchildren in your life, give us a call today.