Innovative Investments of Elkins, WV Specializes
in Tax Planning Services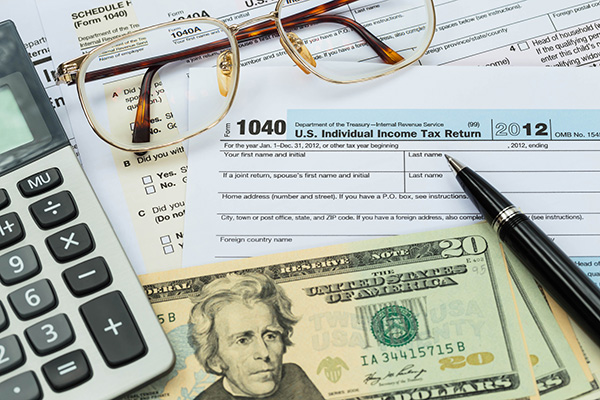 Tax preparation can be burdensome if you not sure exactly what you are doing. Many online services claim to make doing your taxes very simple. This may be true for some people, but not everyone benefits from these services. For many people and businesses, taking the short and simple route during tax time can cost you a lot of money. Using a trusted tax expert can ensure that you are getting the maximum return and can help you avoid paying large sums of money to the state and federal government. Our fast and affordable tax planning services can have your personal and business taxes ready to go in no time. We can put your mind at ease and help you position yourself for more beneficial returns in the future. If you are looking for a trusted, reliable, and knowledgeable tax planning specialist, then look no further than Innovative Investments. Give us a call today for more information on how we can help you.
Tax Planning, Services, and Support in Randolph County, WV
Innovative Investments help individuals and businesses organize their financial portfolio in the most tax effective manner. We strive to help all our clients reap lasting tax benefits from their investment options. Tax laws can blindside you if you are not sure what you are doing. Far too many individuals and businesses are shocked come tax time at what they have to pay out. Preparing and planning ahead of time for your taxes can save you a lot of money and help you make better decisions throughout the year. Let our experienced team help you make sense of you taxes.

Call to set up your consultation today!
CALL: (304) 636-3557
Proactive Tax Planning Can Position you and your Business for Tax Efficiency in WV
Don't dismiss or put off thinking about your taxes until the first part of the year. Being proactive with you taxes and keeping your financial goals in check throughout the year can easily make tax time more productive and profitable. Our knowledgeable team can review your information ahead of time, offer valuable advice on what you can do to reduce your tax burden, and help you make good financial decision to position yourself for tax efficiency. If you plan for your taxes ahead of time, you can avoid major issues come tax time. Let the experienced team at Innovative Investments review your information today. Give our office a call or fill out our online Contact from for more information. We look forward to hearing from you.