Estate Planning Services for all Stages of Life
in West Virginia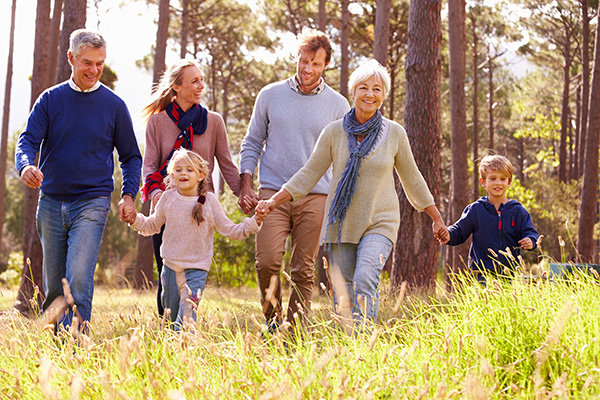 Estate planning is for every person and family regardless if you are single or married or have a modest or expansive estate. In truth, everyone has some form of an estate as this term is used to describe all your possessions including how you want to be taken care of during an end of life event. Failure to plan your estate will result in the courts making those choices for you as you and your estate will be subjected to the laws regarding estate planning in West Virginia. Even though these laws aim to help the general population, they may not be exactly what you want. Proper estate planning will ensure that you have complete control over what happens to you and your estate if you become permanently disabled, suffer an accident and need end of life decisions made, or die.
Far too many people wait to plan their estate later in life or during retirement. It is a good idea to keep a current plan in place as your situations change and you build more assets, but this does not mean that you should not have an estate plan when you are starting out in life. For more information on how we can help you set up an estate plan, give our office a call or fill out our online Contact form.
Affordable and Simple Estate Planning Services in Elkins, WV
If you are concerned that estate planning is costly, it truly is not an expensive endeavor. Our team is fully prepared to go over all aspects of your estate and help you plan according to your current situation. If you are just starting out, you may not need everything that someone with a full career under their belt requires. Beginning your estate plan may include finalizing your living will and simply ensuring that your spouse or specific loved one will have power of attorney to make decisions on your behalf. If you own a home or a car, you may want to make sure you are able to pass those on the person of your choosing if an accident should occur. At Innovative Investments, we will make the process clear and simple and help you start out on the right foot, with the right security, and the most peace of mind. For more information on how we can help you start your estate plan, give us a call today or fill out our Contact form online.

Call to set up your consultation today!
CALL: (304) 636-3557
Experienced Estate Planners in Randolph County, West Virginia
If you have worked hard all your life to provide the very best for your family, don't let that hard work be misplaced after you are gone. Failing to plan your estate can be devastating to your family and add additional stress to you as you get older. If you are reading this than it is not too late to plan your estate and get the peace of mind you deserve. Let our professional and knowledgeable team go over the specific details of your estate and help your family avoid potential pitfalls and additional expenses after you are gone. Help them by assisting in the process and making the tough decisions yourself, so they are not burdened later. At Innovative Investments we help individuals and families with all sizes of estates put together an estate plan that is right for their specific goals and needs. Don't wait until it is too late to put your estate in order, give us a call today to go over how we can help.